Marcelo Behar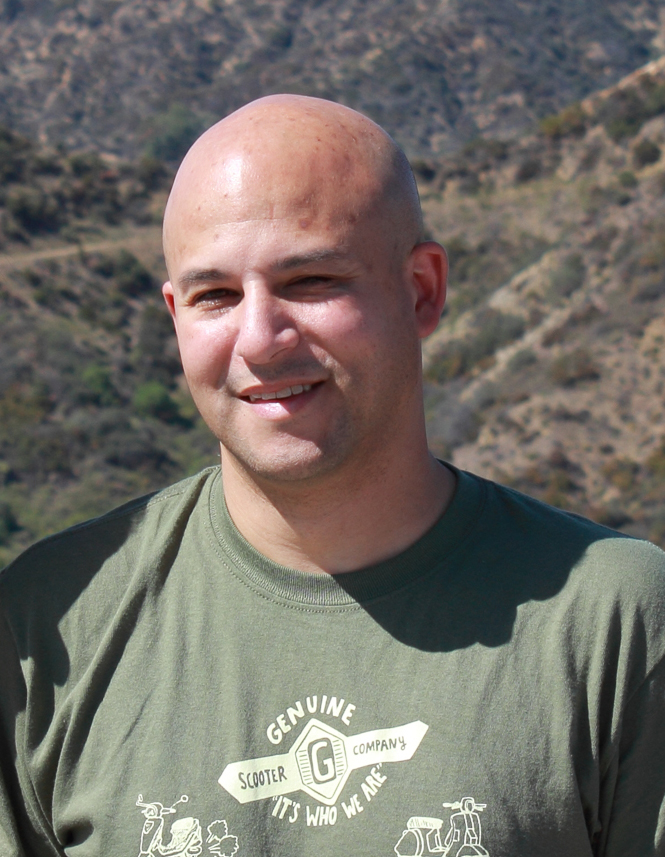 POSITION : Postdoctoral Research Fellow
EMAIL: mbehar@
null

ucsd.edu
PHONE: 858-822-4673
Education
Ph.D Physics (Biophysics) (2008)
The University of North Carolina. Chapel Hill, NC
Department of Physics and Astronomy
Program in Cellular and Molecular Biophysics (T. Elston Lab, Dept. of Pharmacology)
Dissertation topic: "Dynamic regulation and information transfer in intracellular-signaling pathways"
M.S. Physics (2005)
The University of North Carolina. Chapel Hill, NC
Department of Physics and Astronomy (Y. Wu Lab)
Masters Topic: "NMR study of Anomalous spin relaxation in carbon nanotubes"
Licentiate Physical Sciences (1999)
University of Buenos Aires. Buenos Aires, Argentina
Check out more about me and my research at CellularCrossroads.org
Research Interests
I am interested in dynamical aspects of intracellular signaling events and the mechanisms that impart signal specificity.
My research goal is to understand the functional principles underlying biological networks. To this end, I use mathematical models, single-cell experiments, and multi-scale computational simulations to gain insight about how cells overcome the operational constraints they face when dealing with changing environmental and internal conditions. Many of the most significant advances in the life sciences arose from collaborations that cut across disciplines. My approach to scientific research is multidisciplinary and collaborative. I expect findings to enable novel therapeutic strategies based on the restoration of malfunctioning information pathways or induction of new patterns of information flow to control cellular functions impacted by disease.
Publications
14. Shinohara H*, Behar M*, Inoue K, Hiroshima M, Yasuda T, Nagashima T, Kimura S, Sanjo H, Maeda S, Yumoto N, Ki S, Akira S, Sako Y, Hoffmann A, Kurosaki T, Okada-Hatakeyama M (2014). Positive Feedback Within a Kinase Signaling Complex Functions as a Switch Mechanism for NF-κB Activation, Science, 344, pp.760-764. PMID: 24833394. (* equal contribution)
13. Behar, M., B.arken, D., Werner, S.L., Hoffmann, A (2013). The Dynamics of Signaling as a Pharmacological Target. Cell, 155, pp.448-461. PMID: 24120141.
The equilibrium, quasi-equilibrium, and out-of equilibrium parts of a signal can be manipulated through different perturbation strategies and, under some conditions, selectively suppressed (or enhanced)
12. Mukherjee SP, Behar M, Birnbaum HA, Hoffmann A, Wright PE, et al. (2013). Analysis of the RelA:CBP/p300 Interaction Reveals NF-κB-Driven Transcription. PLoS Biol 11(9): e1001647. doi:10.1371/journal.pbio.1001647. PMID: 24019758.